MWC2015: A whirlwind show
Chris Gibbs reports from MWC2015, the world's largest global mobile show, from outside because that's the only place he could get online!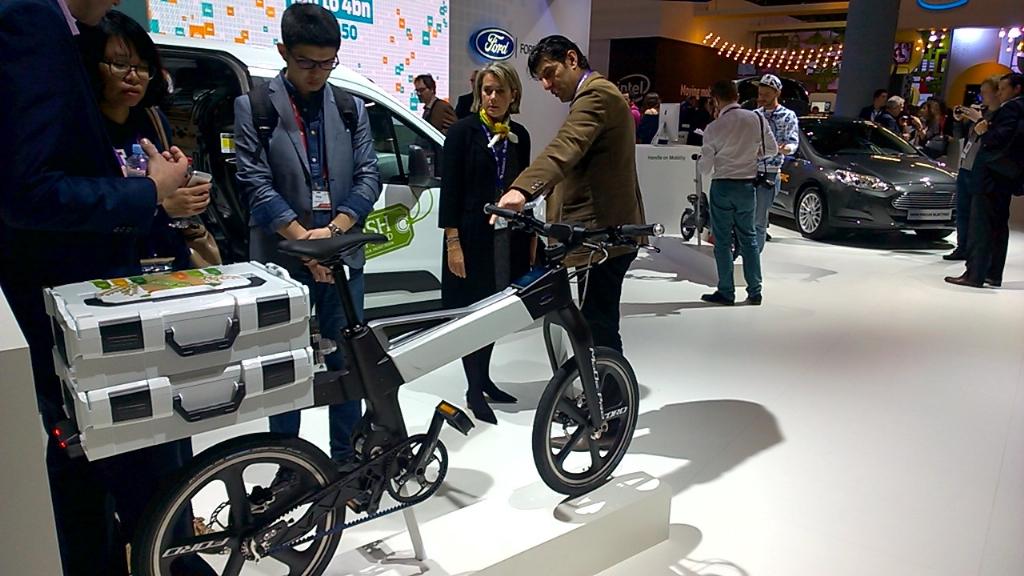 MWC15 kicked off at a dizzying, device-led pace. By the end of day one LG, Huawei, HTC, Alcatel One Touch, Microsoft, Sony, ZTE, Samsung and even BlackBerry had launched new phones, tablets and watches. These ranged from the high-end Samsung S6 and S6 Edge, and LG's gorgeous Flex 2 and Urbane range, down to Microsoft's sub £120 Lumias.  
Then brands you might not know launched phones – Jolla, Honor, Wiko (expect to know them soon - it's a top 10 smartphone vendor in Europe and sponsored MWC meaning it has deep pockets), Yota, Kazam, Fretted (a high-end Samurai phone), Doro (specially designed for old people), Mozilla/Firefox and BQ/Ubuntu. There were 28 new smartphone vendors in Western Europe last year. There are now over well over 70 smartphone brands in this market. Android (Google), iOS (Apple) and Windows Phone (Microsoft) are the top operating systems – something like 65%, 30% and 4% market share respectively, and then Sailfish, Firefox, Ubuntu and others fighting it out at the bottom. It's a saturated market, almost everyone that wants a smartphone has one, and yet each year sees more entrants fighting for a slice of the same size pie. That's why the industry is diversifying into new products (wearables, watches, virtual reality), markets (cars, bikes, home, entertainment), technologies (especially Internet of Things and m-health) and services.
In fact, think of a brand and it was probably here. Except Apple. Apple doesn't do shows but it's still omnipresent thanks to the number of companies that have to support Apple devices and as a constant source of comparison (irritation?) to the other big players. And don't talk about the operators either, because no-one else is. They are here and they carry kudos and heritage, but they're not grabbing headlines and they're not setting the direction for the industry. That is falling to all the others mentioned above and other players coming into this space.
Facebook was here and Zuckerberg keynoted (I thought he was terrible onstage by the way). He spelt out Facebook's industry manifesto to provide free services to connect everyone on the planet. The industry operators weren't overwhelmingly supportive of the 'free' part but in principle they all agree that the next big step is connecting the world. Google said much the same but their approach is to connect the remote areas of the world via its Projects Loon, Link and Titan that provide internet access using balloons, fibre and drones. They would have made good stories for April 1.
Connecting the world and everything in the world is probably the key theme of the show. I saw connected homes, connected bikes, tennis rackets (so you know how fast the ball is traveling), suitcases (it weighs itself, charges your phone and doesn't get lost), bathroom mirrors (gamify your teeth brushing) and more. But, there's a growing belief that connected cars will be the first to succeed and drive the wider adoption of the Internet of Things. Intel and Ford are at the forefront of this and had a strong presence onsite. Intel, especially, has come in for criticism that it missed the mobile boat but you wouldn't think that from its ubiquity in every facet of this event.
Our other H+K clients were there too - Tata Communications and Brocade that connect the world's network, and Visa which is working towards transforming how we pay for it all, which is often the final barrier to entry for a lot of new mobile services. I know I've missed some…
This is a massive show and it's only going to get bigger. 100,000 attendees this year, up 15-20,000 on last year. The big irony is that I had to get out of the show to get online to post this…
H+K Admin